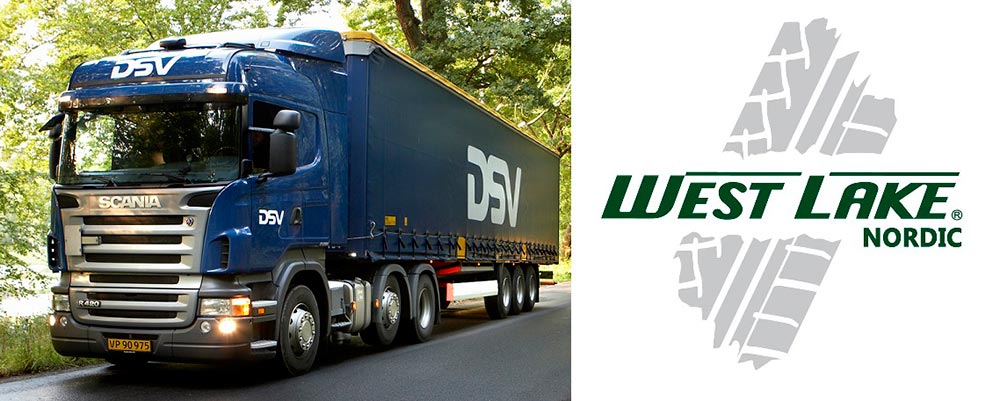 ZC Rubber Group has extended its strategic partnership with DSV Road Holding NV for a new five-year contract and continues to provide Westlake Tyres and services to Denmark, Norway, Sweden and Finland.
In 2016, ZC Rubber Group and DSV Road Holding NV reached a partnership to offer a wide range of Westlake Tyres covering truck, bus and trailer tyres and services in Scandinavia. This successful partnership has now been extended for another five years.
Flemming Steiness, Director, DSV Road Holding NV comments:
"Extending the corporation between DSV and ZC Rubber Group Co. is a great step forward in creating even more value to our fleet and hauliers. In the past 5 years we have been seeing outstanding results in the performance of Westlake tyres and have fully equipped our fleet of 9000 trailers. We are confident and pleased to continue this solid strategic partnership and look forward to the coming 5 years".
The top global transport and logistics company has been satisfied with the performance of Westlake Tyres on its fleet since 2012. In 2016, DSV acquired the exclusive distribution rights for the ZC Rubber-produced Westlake Tyres products.
Mr. Ge Guorong, Vice President, ZC Rubber says: "ZC Rubber Group is looking forward to extend our partnership with DSV Road Holding NV. and enabling us to grow in Scandinavia via their different strategic channels. Our goal is to bring greater value to the fleets in Europe and build up a strong presence in the Nordic countries".
In recent years the Westlake brand has boomed in the international tyre market and is well on its way to becoming the preferred tyre for those involved in the transportation industry.
This year Westlake launched its new line of GENERATION II PREMIUM truck tyres WSA2LT, WSA2, WDA2LT, WDA2, WSM2 and WDM2 for the European market. It is specially designed for European fleets looking for great kilometer performance as well as optimal value and longevity in a tyre.